Les dépêches lundi 18 fevrier, tout le monde parle de nouveaux stimuli et de nouveaux déficits. Le pessimisme allemand
Le pessimisme allemand, tout plonge , le nouveau round de planche à billets  arrive!
Plongeon des exports de singapour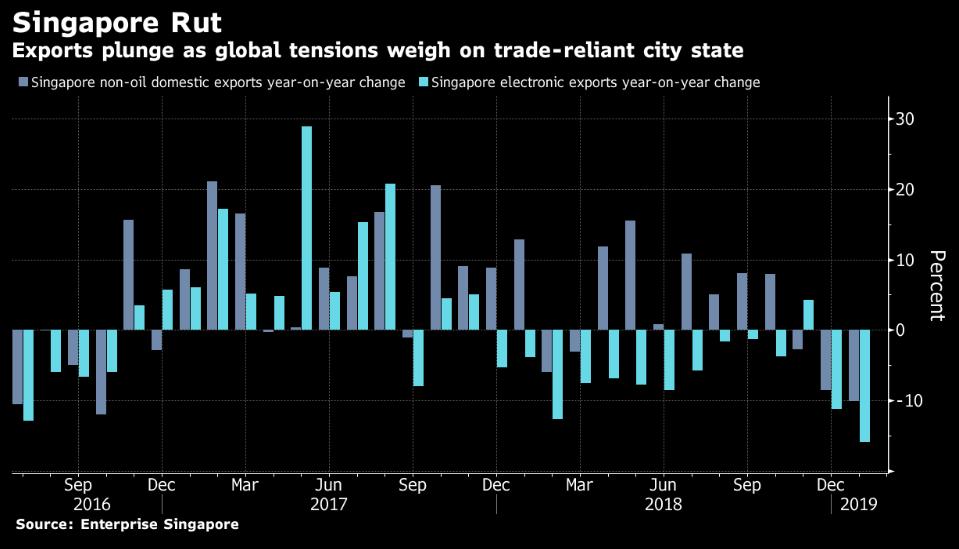 Chute des ventes auto en Chine
https://twitter.com/C_Barraud/status/1097415177769762816[Reuters] Asia shares bounce on trade talk, stimulus wagers
[Reuters] U.S. agency submits auto tariff probe report to White House
[Reuters] Architect of BOJ stimulus calls for big fiscal spending backed by c.bank
[WSJ] Munich Conference Highlights a Divided U.S.
[FT] US secured bond sales jump as red-hot loans cool
[FT] German export machine braces for global shocks