Je ne peux que vous conseiller de relire attentivement nos derniers textes qui cadrent tout cela, tout est dit , il n'y a qu' à bien être attentif au déroulement du scénario de base qui est celui des manoeuvres qui préparent l'atterrissage. Car l'atterrissage est nécessaire en raison de la balance des risques. 
L'intervention de Powell qui souffle le froid va exactement dans ce sens. Powell ne peut qu'incarner la continuité, toute rupture est impossible, elle ne peut être qu'accidentelle.
La politique et les interventions des gouverneurs de la Fed, y compris celle de Powell et celle de Bullard qui l'a précédé,  s'analysent à la lueur de l'expérience historique  du fonctionnement soviétique. On organise à la fois les discours faucons et les discours colombes. C'est cela le pilotage, un ensemblede petites touches …
Powell a déclaré que la Fed ne gérait pas le marché financier mais qu'elle y pensait quand elle gérait. Il a déja appris la langue de bois, mais c'est vrai il avait déja participé… 
Powell a fait monter le dollar et les taux parce qu'il a été perçu comme « hawkish ». Powell n'est rien; il sera ce que les circonstances dicteront à partir du moment ou il n'introduit pas une rupture dans les choix fondamentaux. Il louvoiera, comme les autres, il tentera d'optimiser l'héritage de Greenspan, Bernanke, Yellen .
Le vin de l'inflationnisme a été tiré dés le début des annnées 80, il faut le boire jusqu'au bout, ce qui signifie que face à tous les problèmes on a choisi de créer de la monnaie et du crédit et qu'il n'y a pas d'autre solution que de gérer au mieux ce choix.
Comment en est-on arrivé là?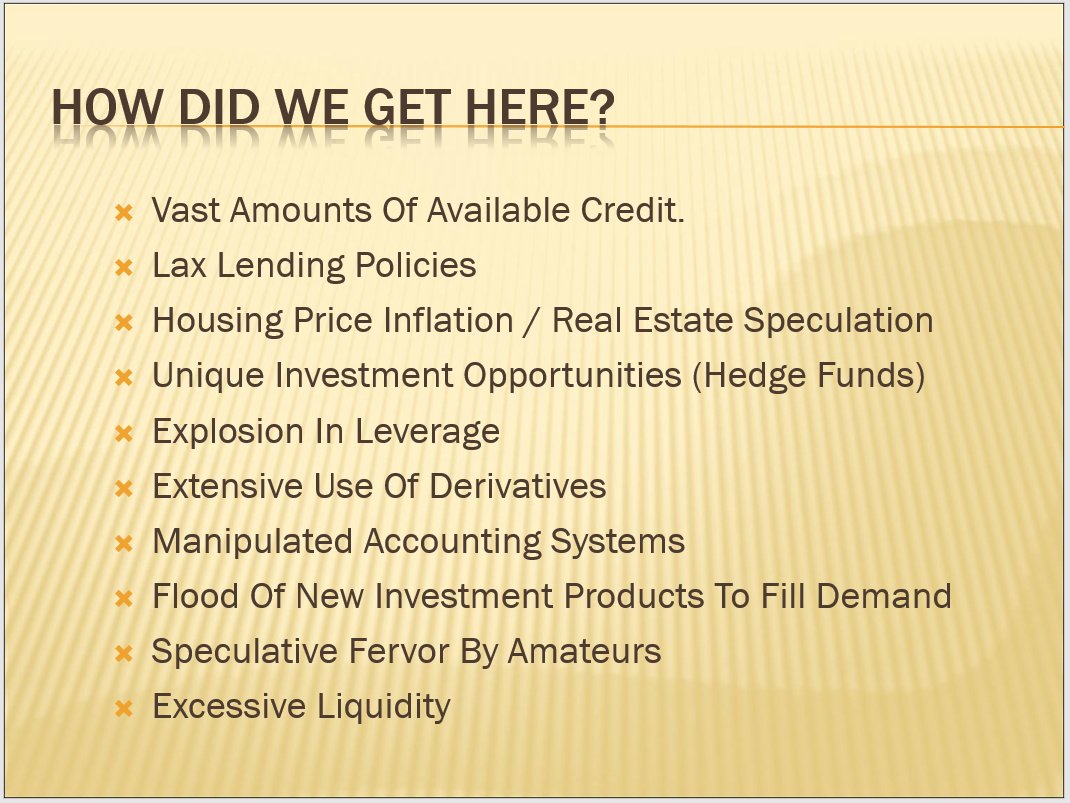 Et je précise que tant que l'inflation des prix n'accélère pas, c'est à dire tant que la préférence pour la liquidité et la monnaie restent fortes, la gestion est possible.
Ce n'est que si les préférences  basculent , et que l'on commence à fuir la monnaie et les quasi monnaies, si les gens veulent des biens et services au lieu de conserver le papier,  la monnaie et quasi monnaie, que le système deviendra ingérable.
Conclusion: ils vont à coup sur vers l'impasse mais ils n'y sont pas encore, il y a encore du chemin à faire.
---
[Bloomberg] Stocks Sell Off on Powell, Poor Data; Yen Climbs: Markets Wrap
[Bloomberg] Bond Market Déjà Vu? Here's What Will Reveal If Rout Has Legs
[CNBC] Signs point to the Japanese yen getting even stronger as the US dollar weakens
[Bloomberg] China Factory Gauge Shows Easing Momentum Amid Holiday Season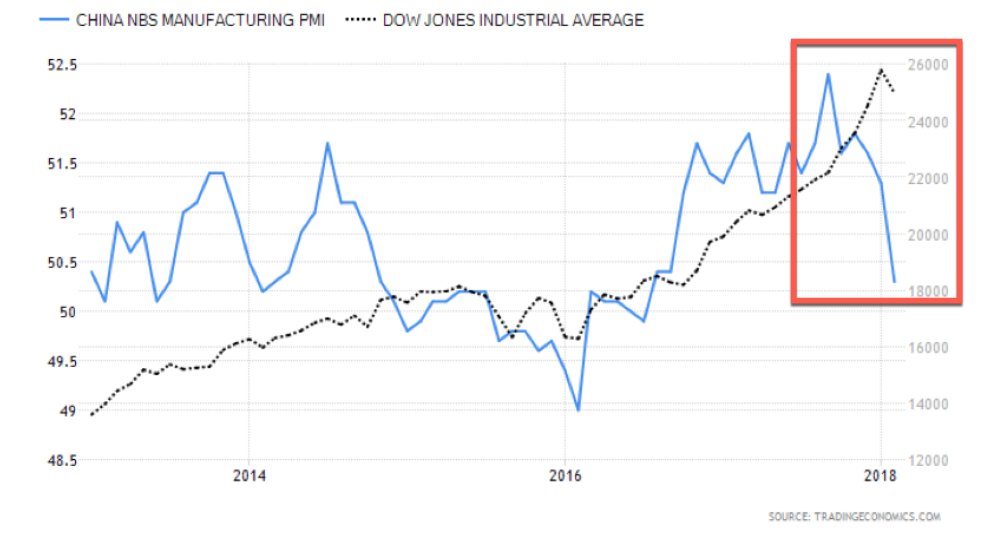 [FT] China manufacturing gauge suffers sharpest fall in 6 years
[FT] Higher hedging costs take shine off US corporate debt
[FT] US tax reform puts bank bonds in the line of fire
[FT] Powell debut steals focus from pressure in the money market
Rappel, les élections en Italie approchent.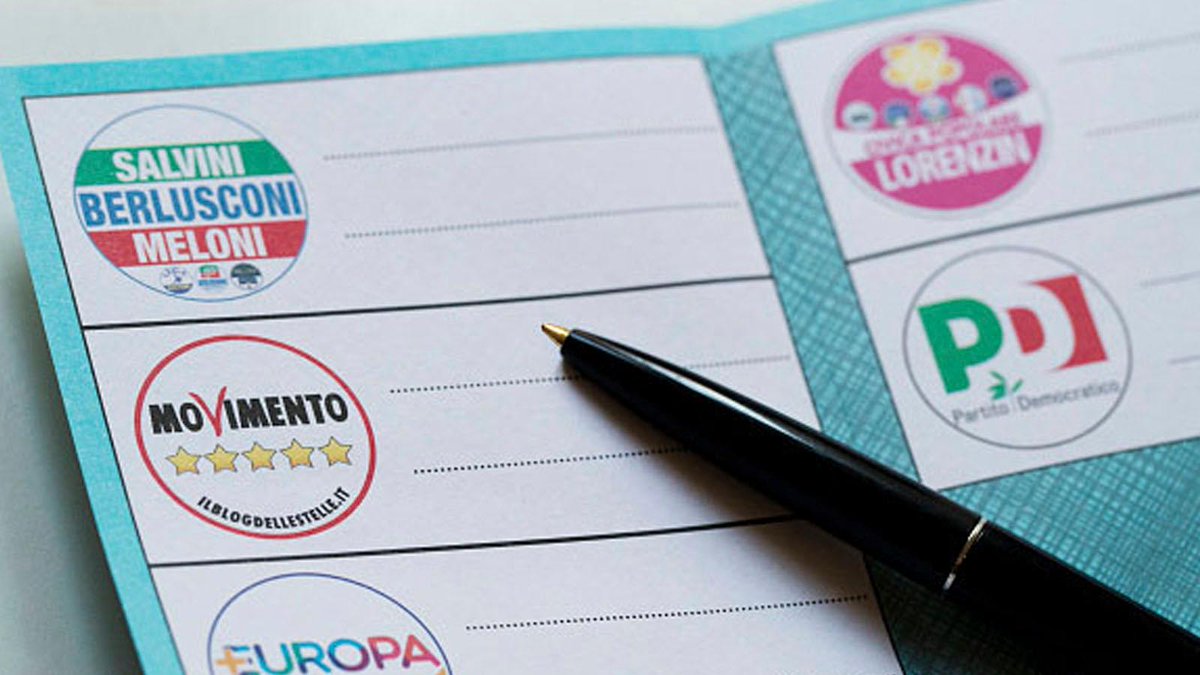 En Prime: Powell, la continuité, et rien que la continuité!
Bloomberg.
In a wide-ranging discussion with lawmakers on the House Financial Services Committee on Tuesday, Federal Reserve Chairman Jerome Powell painted a relatively optimistic picture of the U.S. economy even as he pointed to balanced risks to the "strong" outlook.
 He dampened concerns about negative spillover effects to the economy from the recent spike in market volatility, reiterated prior policy guidance for a further "gradual increase" in policy interest rates, and signaled his commitment to cognitive diversity to enhance good decision-making. More specifically:
Powell observed that accelerating U.S. expansion is occurring in the context of a "moment of global growth," when headwinds have shifted to tailwinds. This is reinforcing the domestic pro-growth impact of favorable consumption and business investment, stronger sentiment and sales, and more stimulative fiscal policy.
With the unemployment rate at a historically low level and the labor participation rate not moving up much, Powell expressed confidence that wage growth would pick up and that the recent shortfall in inflation would prove transitory. As such, the Fed is likely to continue its gradual interest rate increases, while allowing the balance sheet to shrink to more normal levels. In responding to questions about inflation targeting, he repeated the central bank's openness to further analytical conversations on the monetary policy framework. He cautioned against using just history — that is, the traditional signal of a future economic slowdown — to interpret the implications of the recent flattening of the yield curve.
The Fed chairman reiterated the need to revisit some aspects of the tighter financial regulation adopted in the aftermath of the global financial crisis, including leverage ratios. He pointed to the importance of continuing to evolve the regulatory approach to ensure the right balance between efficiency and soundness. He also stated his strong opposition to lending discrimination and "bad actors" in mortgage finance.
Despite prodding by lawmakers, Powell refrained from commenting on policies that lay outside the direct purview of the Fed. These included questions on fiscal policy and the Deferred Action for Childhood Arrivals program. He stressed the multifaceted importance of education and the need to lower the unemployment rate for minorities and vulnerable segments of the population.
Whether it came to the overall spike in volatility or questions about exchange-traded funds, Powell indicated it was unlikely the strengthening economy would be derailed by the recent bout of financial instability, though he emphasized the need to monitor developments closely.
Finally, Powell reiterated the importance of having a variety viewpoints at decision-making tables to represent diversity of gender, race, education or experience.
Powell returns to Capitol Hill on Thursday to appear before senators and conclude this semi-annual testimony on monetary policy. I suspect that, given some of the market reaction to his performance in the House on Tuesday, investors may look closely at whether he takes this opportunity to counter traders' push to increase the markets' implied probability of not just three rate hikes in 2018, which remains the baseline despite the uptick in yields during Tuesday's testimony, but four.