Le ministre de la défense russe fait une conférence, il révèle que les Britanniques sont impliqués dans la mise en scène de la fausse attaque chimique.
BREAKING: The Russian military says that an alleged chemical attack in Syria was staged and directed by Britain.
Rappel: de sources concordantes on dit que 12 militaires étrangers, Britanniques et autres ont été fait prisonniers , alors qu'ils  étaient sans uniformes, donc pas protégés par les  lois de la guerre,  et qu'ils sont incarcérés, séparément,  tout autour de  Damas sous haute surveillance. Si cela est vrai, cela constitue un atout de poids pour les Syriens et les Russes.
---
France la leçon des crimes commis en Libye n'a pas servi! 
#France's ambassador to the U.N. says that since 2013 [i.e. when Obama stood down from striking Asad] there has been too much impunity for chemical attacks, and to not act now risks the « entire security system » of the world.
#France's ambassador says Duma joins Ypres, Halabja, and Khan Shaykhun as a byword for chemical atrocities. The ambassador says there must be a price for this and France will shoulder its responsibility to enforce international norms.
The Economist veut la guerre, Macron aussi  …cette image a servi dans le passé mais symétriquement … je ne peux malheureusement être plus clair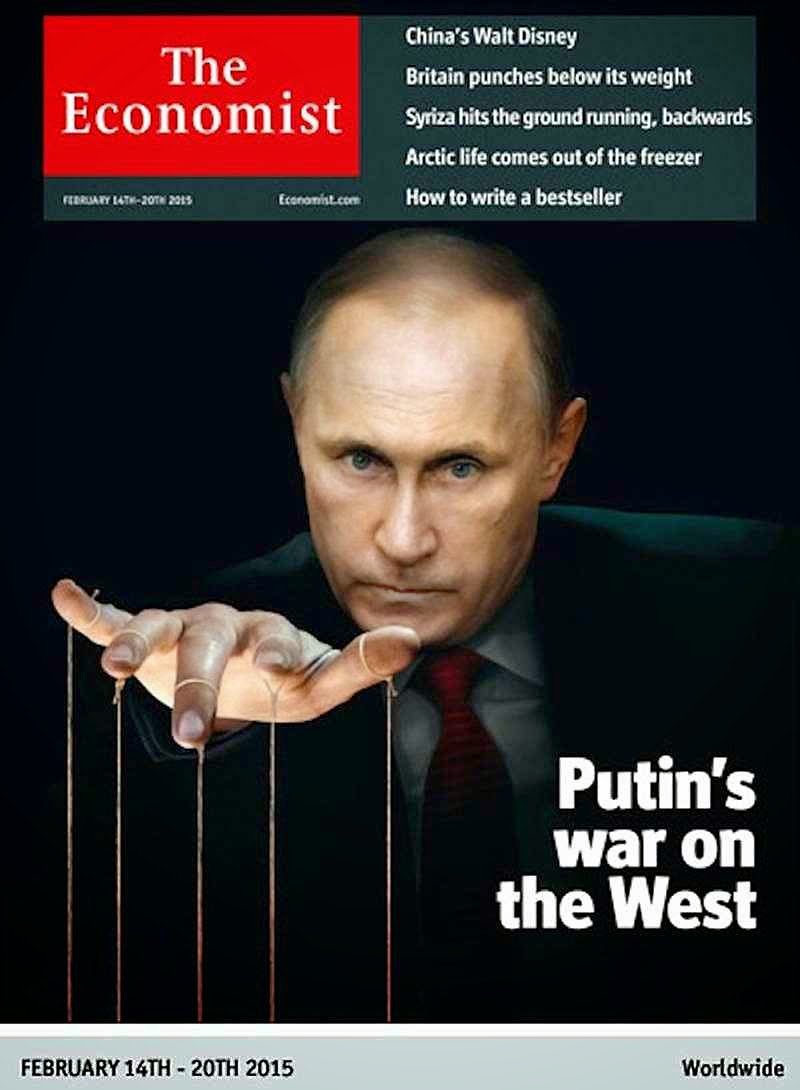 UN Sec. Gen.
@
antonioguterres
on
#
Syria
: – « The conflict in
#
Syria
threatens international peace & security… as far as the eye can see… The Cold War is back, but with a difference… the safeguards of the past no longer seem to be present. »
---
Le ministre Irakien des affaires étrangères , Ibrahim Ja' afari met en garde contre des frappes contre la Syrie.
---