Clash entre de Villepin et Pompeo. Intervention musclée de de Villepin à la Heritage Foundation. De Villepin dit que l'on peut etre amis ou alliés quadn on subit des diktats et des ultimatums.
@Heritage Foundation. We cannot consider ourselves allies & friends of an admin. that treats us like that. This admin.'s policy is made of diktat and ultimatum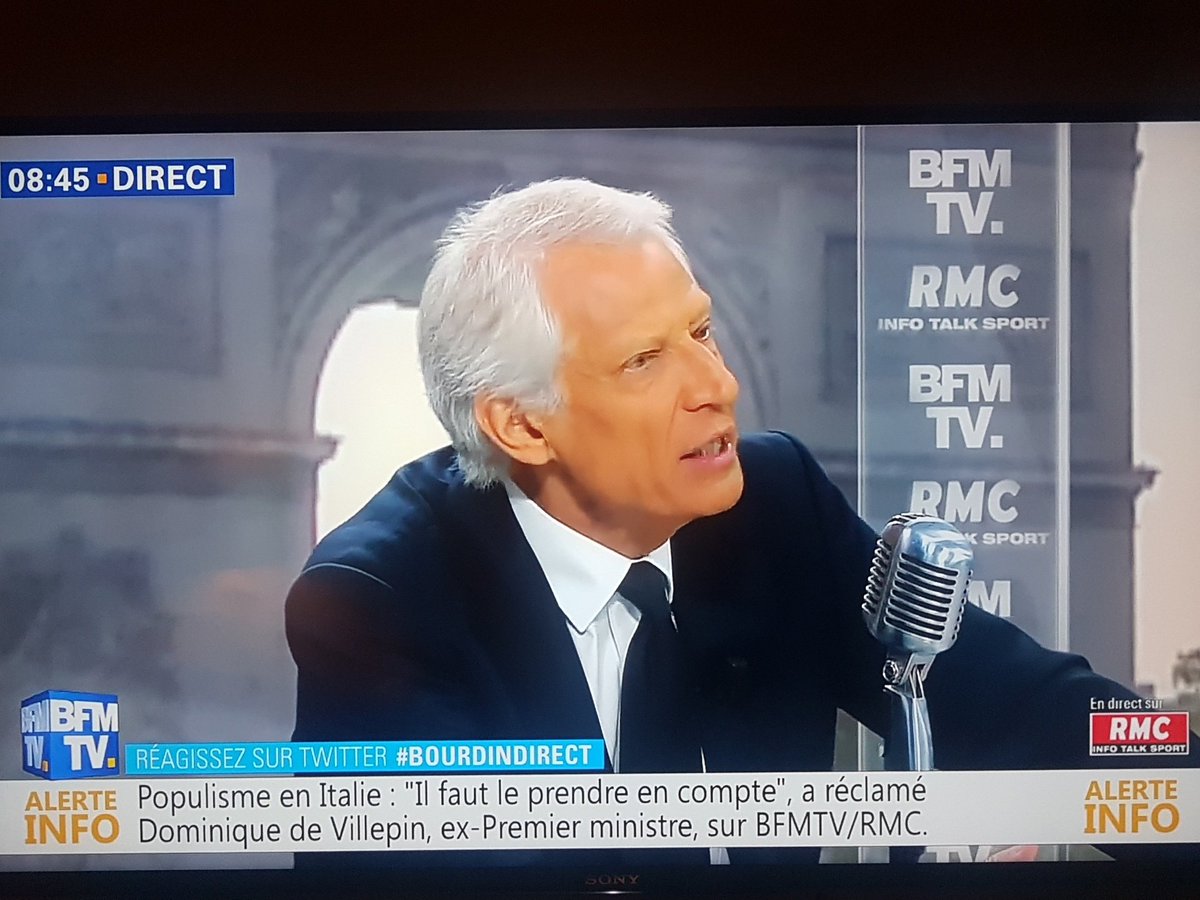 ---
[Reuters] Wall Street lower as oil prices slump
[MarketWatch] Treasurys extend weeklong rally on Italy fears
[CNBC] Oil prices are tanking as Russia and Saudi Arabia rethink output caps
[BloombergQ] Sentiment in U.S. Eases on Less-Favorable Buying Conditions
[CNBC] White House official: Trump could take a harder line on trade with China now that the Kim Jong Un summit is off
[Reuters] Fed's Powell: central banks must strive to enhance transparency on supervision
[BloombergQ] Italian Banks a Worry Again as Populist Parties Rethink Fixes
[Reuters] ECB resolve to end bond buys this year remains firm: sources
[Reuters] Collapse of Trump-Kim summit threatens to deepen U.S.-China rift
[Reuters] 'Trump formula'? North Korea says still open to talks after summit canceled
[Bloomberg] As Europe's Risks Flare, Everyone Piles Back Into German Bunds
[BloombergQ] Fed Hiking Cycles Always Create a `Meaningful Crisis Somewhere'
[Reuters] Spain's Rajoy says will not call snap election
[Reuters] Taiwan air force scrambles as Chinese bombers fly round island
[Weekly Standard] Italy's deplorables unite against Europe's elites
[WSJ] In Auto Tariffs, a High-Stakes Game of Chicken
[WSJ] Mike Meru Has $1 Million in Student Loans. How Did That Happen?
[WSJ] Bull Market in Tech-Company Convertible Debt Rages On
[FT] New York property jitters herald declines elsewhere
[FT] Spanish and Italian bond yields rise sharply
[FT] Spanish opposition demands Rajoy confidence vote