Un petit coup de projecteur sur le Ponzi , relisez notre  papier: « Avec le crédit, on mange aujourd'hui ce que l'on ne devrat manger que demain ». 
-explosion du ratio de dette du gouvernement sur le GDP
-explosion du ratio de recours au crédit des ménages sur le total des revenus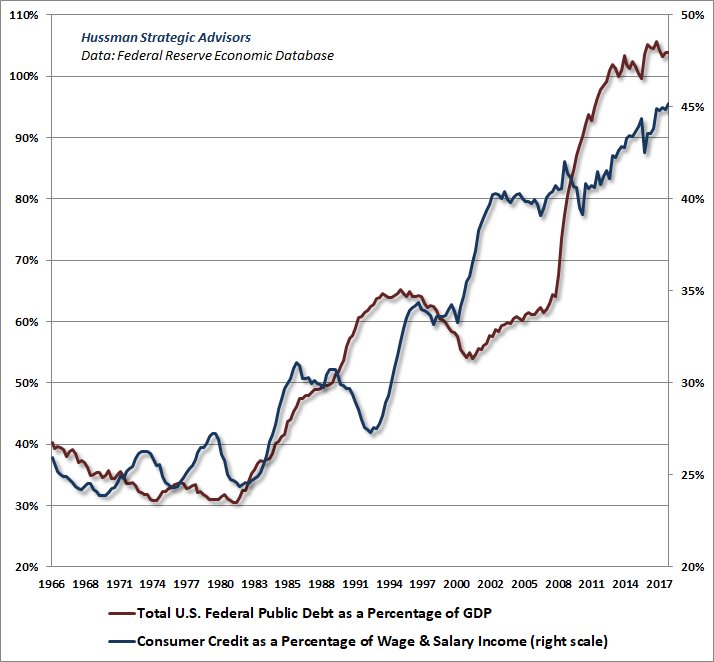 US Budget Deficit Hits $607 Billion In 9 Months, As Spending On Interest Explodes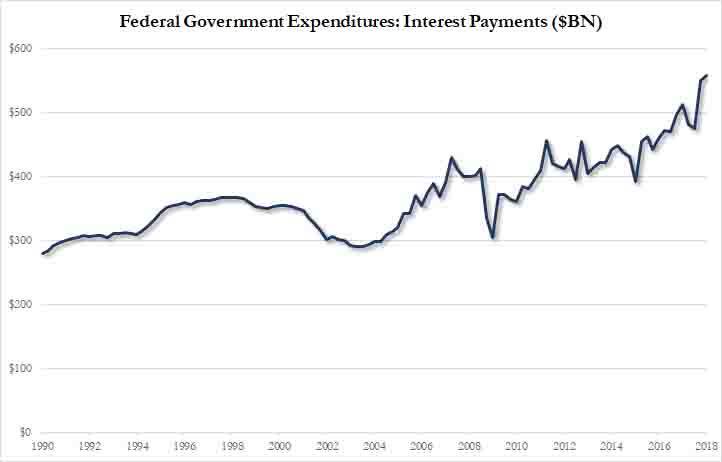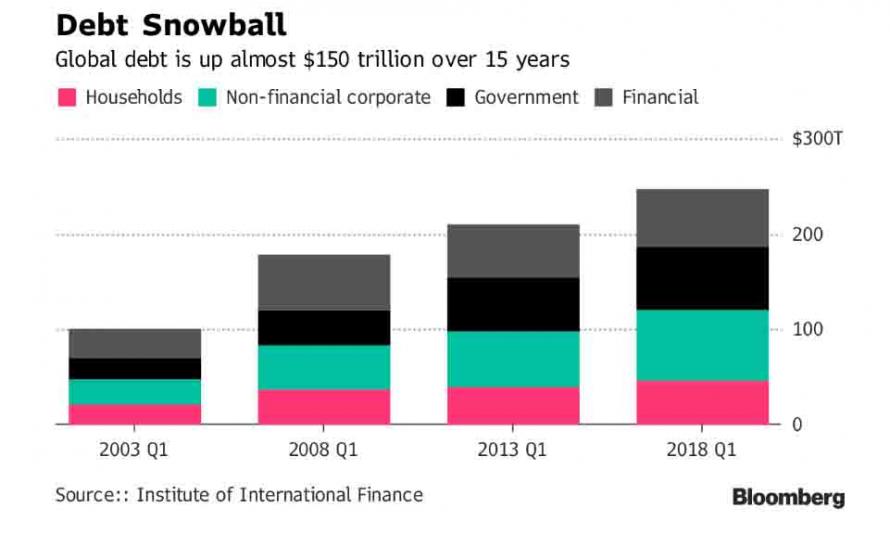 [BloombergQ] U.S. Budget Deficit Jumps First Nine Months of Fiscal Year
[Reuters] U.S. government posts $75 billion deficit in June
[BloombergQ] Bond Traders Are Flummoxed by 'Slumpflation'
[CNBC] The housing shortage may be turning, warning of a price bubble
[Reuters] Fed's escape from crisis holdings could hit dead end
https://www.bloomberg.com/view/articles/2018-07-13/fed-s-powell-faces-a-delicate-balance-in-testimony-to-congress
[BloombergQ] Harker Says He's Comfortable If Inflation Overshoots Fed Target
Trump en Grande Bretagne 
US President Trump is visiting the UK and has intervened in domestic politics in an interview with a UK newspaper. The president suggested no trade deal for the UK, said the Mayor of London had done a bad job on terrorism, and implied support for a former foreign secretary.
[Reuters] U.S. accuses North Korea of U.N. sanctions breach, demands end to fuel sales
[NYT] Hedge Funds Should Be Thriving Right Now. They Aren't.
[NYT] The New Toll of Student Debt in 3 Charts
[WSJ] China's Effort to Control Debt Loses Steam
[FT] US Treasury market structure could pose systemic risk — report
[FT] Fed chair Powell predicts 'significant' boost for US economy
[Reuters] Technology stocks, industrials boost Wall Street
Le Nasdaq n'a peur de rien! Il gagne 13,3% depuis le début de l'année.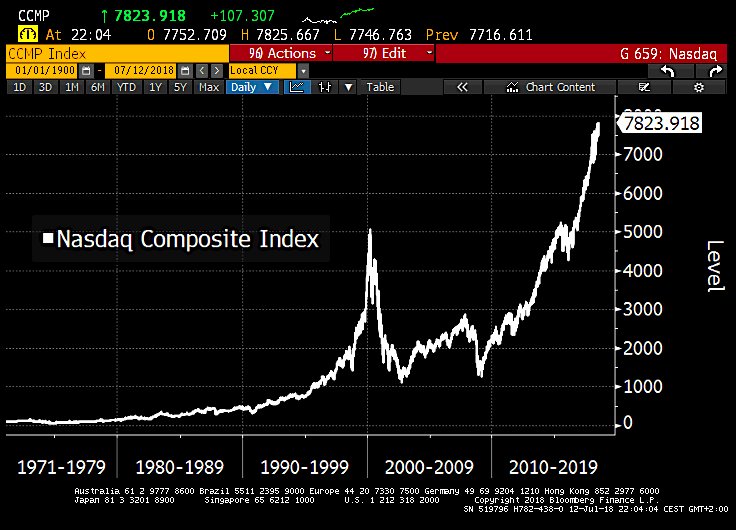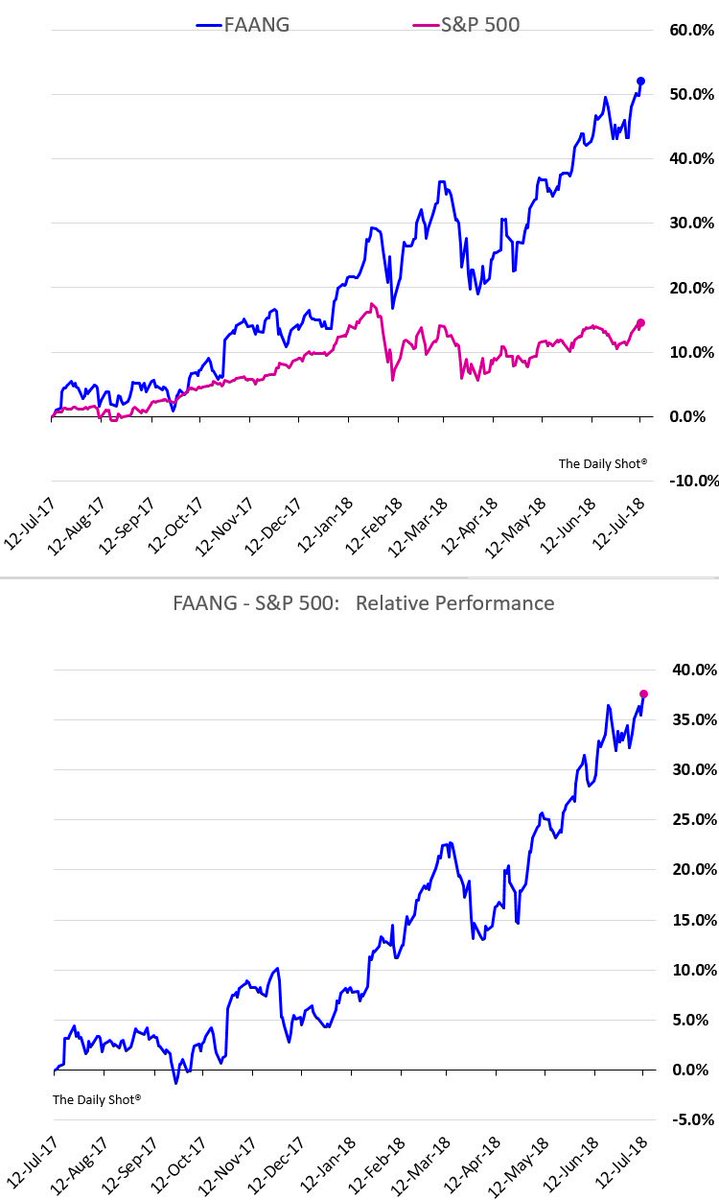 Divergences, divergences!
Mc Clellan !
Updating « The Chart That Worries Me », https://www.mcoscillator.com/learning_center/weekly_chart/the_chart_that_worries_me_hy_bond_a-d_line/ …. There was an up move in July along with prices, but not to a higher high, and not even above its moving average. Weak. Says liquidity is still poor. U.S. stock market just does not know it yet.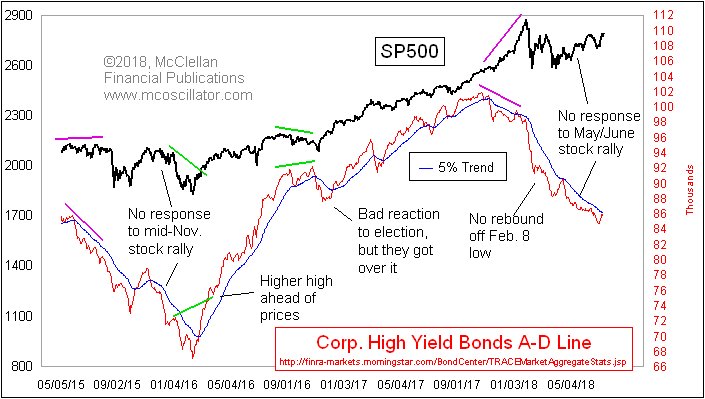 Les hausses de taux précèdent presque toujours les récessions selon ce graph de la Fed de Saint Louis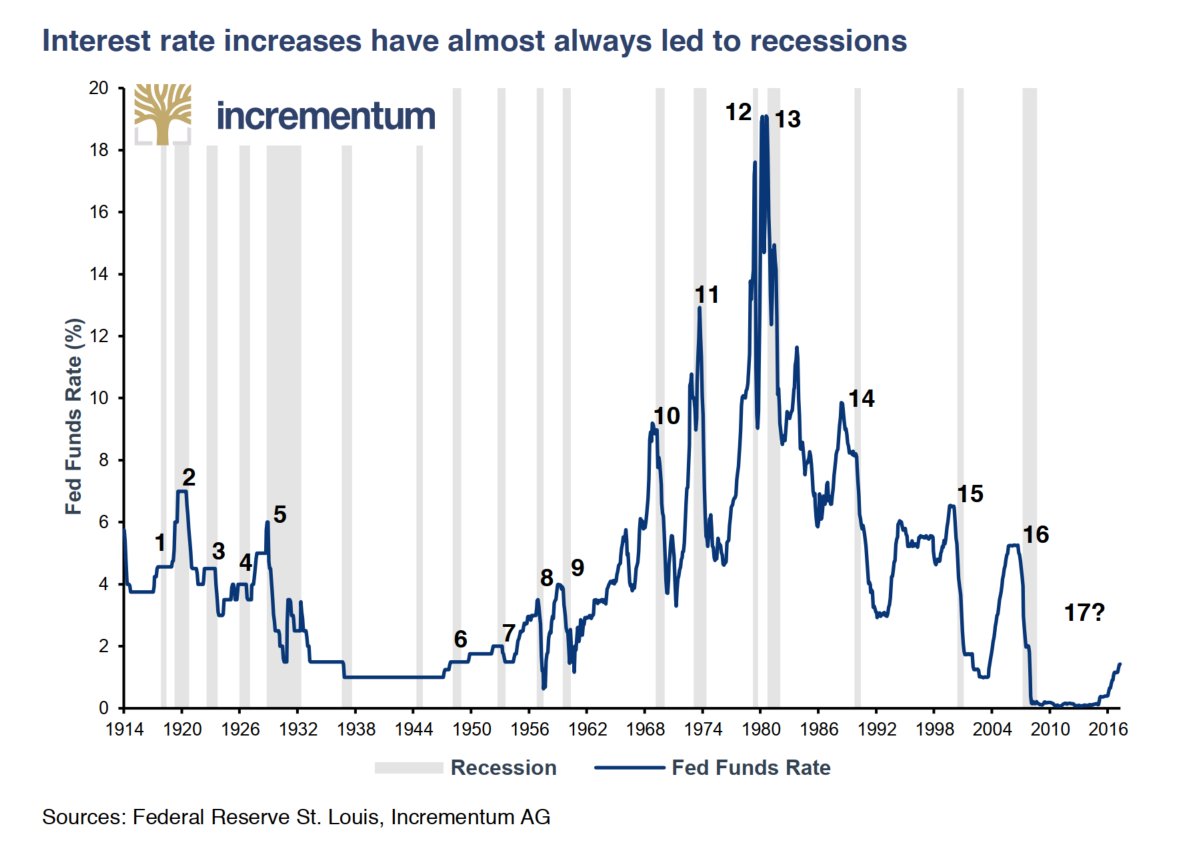 Les rachats d'actions battent eux aussi tous les records!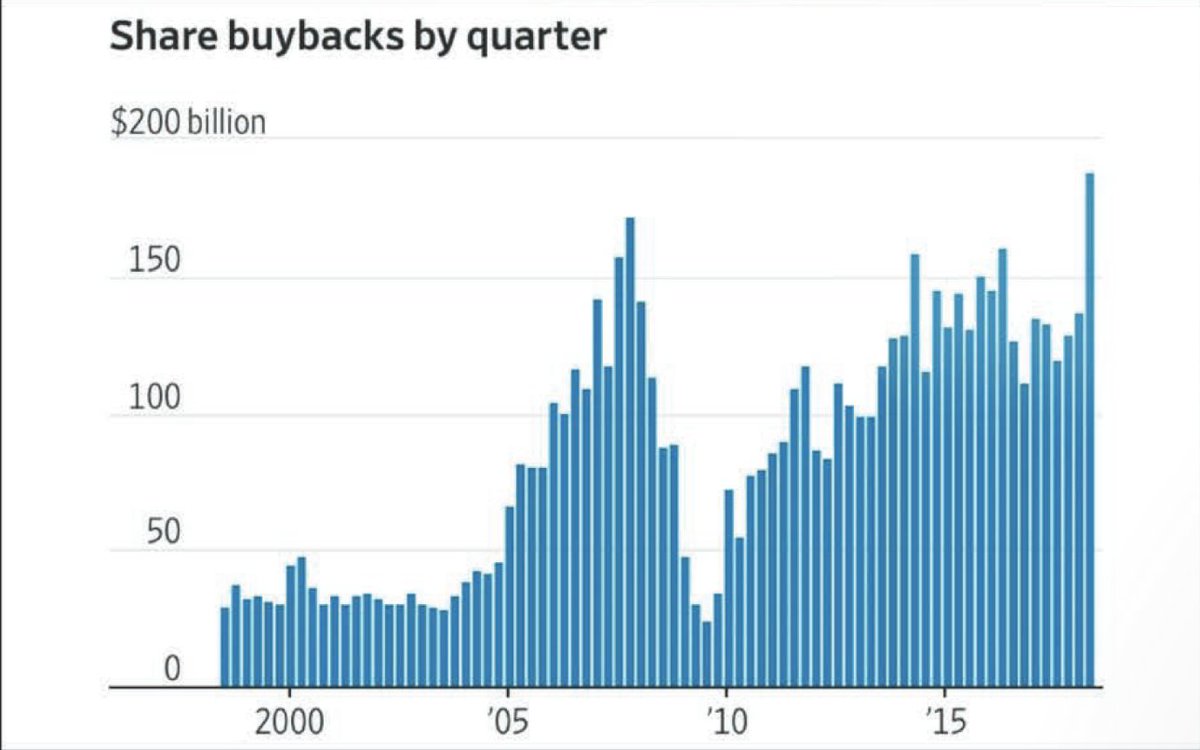 European Governments Fail to Agree on Redistributing Migrants
INNSBRUCK, Austria—European governments on Thursday failed to reach an agreement on redistributing migrants across the bloc, one of the thorniest issues facing the continent as a popular backlash against refugees gathers speed.
German Interior Minister Horst Seehofer had hoped to use a meeting of EU counterparts here in the Austrian Alps to persuade his Italian counterpart, Matteo Salvini, to take back migrants who reach Germany via Italy.
But Mr. Salvini, leader of the anti-immigration League party that rose to power when voters turned against establishment groupings earlier in March, said he had declined and would instead focus on reducing the number of migrants in Italy.
Arrivals to Europe have dropped sharply since last year, but the challenge of integrating the more than two million who reached the continent since 2015 has boosted anti-immigration parties and put liberal governments on the defensive. The tide has also sown discord in the region, pitching governments against one another and threatening the continent's document-free travel zone.
The strain has been particularly severe in Italy, which has been one of the main ports of arrivals for migrants crossing the Mediterranean, and in Germany, where most of the largely African and Middle Eastern asylum seekers who arrived in 2015 and 2016 have settled.